Details


Larger Image
E-BOOK - Career Coaching: Fundamentals, Applications, and Future Directions
Author/Editor: Heather N. Maietta
Publisher:
NCDA
Year:
2022
This new monograph is an overview of the practice of career coaching. It covers a brief history of career coaching and a comparison to career counseling. Techniques, ethics, theories and models, and assessments are shared to increase knowledge and proficiency in delivering career coaching services to diverse clientele. Themes for the future of career coaching related to workforce demands are included, as well as a fully stocked appendix for use by coaches in practice.
Whether you are just starting as a career coach or looking to update your knowledge and skills as a seasoned professional, this publication will support and challenge you, offer ways to deliver coaching with purpose, help you navigate the coaching process with confidence, and equip you with a toolkit full of possibilities. 2022.
Looking for the print book?
Table of Contents
Foreword by Lakeisha Mathews, NCDA President-Elect 2021-2022
Chapter 1: Career Coaching: An Introduction
Chapter 2: The Fundamentals of Career Coaching
Chapter 3: Theories and Models in Application
Chapter 4: Ethics in Career Coaching
Chapter 5: Assessment for Use in Career Coaching
Chapter 6: Career Coaching for Diverse Populations
Chapter 7: Group Career Coaching
Chapter 8: Growing Practice of Career Coaching and Future Directions
Appendix:
A: SAMPLE Powerful Coaching Questions
B: SAMPLE Intake Form
C: SAMPLE Informed Consent
D: SAMPLE Guided Imagery Exercise
E: National Career Development Association Code of Ethics
F: America Counseling Association Code of Ethics
G: International Coaching Federation Code of Ethics
H: SAMPLE Coaching Agreement
I: SAMPLE Lesson Plan
J: SAMPLE Appreciative Inquiry Coaching Questions and Prompts
K: SAMPLE Standard Behavioral Interview Questions
L: SAMPLE G.R.O.W. Coaching Model
Index
About the Author
Dr. Heather N. Maietta is an Associate Program Chair and Associate Professor in the Higher Education Doctorate Program at Regis College. Heather's research portfolio centers around adult learners, college to career transitions, and workforce readiness. She has researched, published, and presented widely on these topics. As a career coach who founded Career In Progress (careerinprogress.com), Heather works with mid-career professionals interested in retooling and advancing in the workplace. A long-standing member of NCDA, Heather is a 2019 graduate of the Leadership Academy and has held positions as a former Training & Education Council Board Member and editor for the Higher Education section of the Career Developments Magazine. In 2015, Heather was awarded NCDA's Career Practitioner of the Year award. Heather received her doctorate of Higher Education Leadership from Central Michigan University. She is a Board Certified Coach, a Certified Master of Career Services (CMCS), a Facilitating Career Developments instructor. She lives in Westford with her husband Bill, children, Emily and Jack, Dug the dog, and Teddy the cat. To see full bio and connect with Heather, visit heathermaietta.com or careerinprogress.com
Citation
Maietta, H. N. (2022). Career coaching: Fundamentals, applications, and future directions. National Career Development Association.
Stock#: 905.5 Mfr#: 978-1-885333-65-0
Featured Product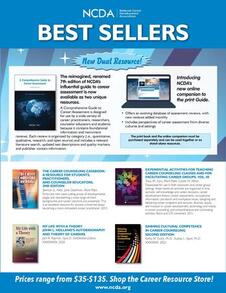 Shoppers in the Career Resource Store can get $5.00 off their purchase if they use the discount code BOOK2022. Available for a limited time only, the code can help you save money on books, ebooks and subscriptions, until August 14, 2022.
While browsing the Store, be sure to check out the new NCDA monograph on career coaching, as well as the best sellers on assessment, the Holland theory, and gaining cultural competence.
Shop the Career Resource Store now, or View/download the NCDA Resource Catalog PDF, then use the BOOK2022 code in your shopping cart!
On Sale in August:
A Case Study Approach to Ethics in Career Development, 2nd Edition.
Only $20 for the print or ebook (PDF).
Sale ends August 31, 2022. Shipping/handling not included.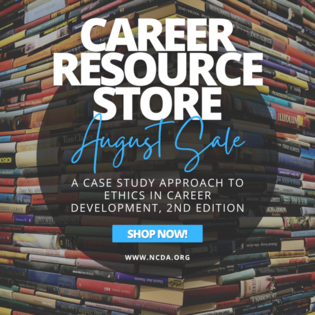 ---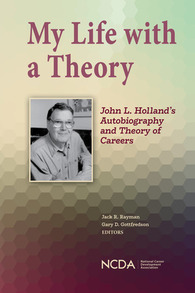 John L. Holland's Autobiography and Theory of Careers
In 1959, John L. Holland introduced a theory of vocational choices involving personality typology (widely known in the career development field as the Holland Code, or RIASEC). Included with this previously unpublished autobiography are book chapters, journal articles and other original source material that will enhance the reader's understanding of both the theory and the scientist. (Rayman & Gottfredson, 2020)
On sale for $55.00 thru July 31, 2022 (shipping/handling not included).
Shop the NCDA Career Resource Store now!