Details


Larger Image
ONLINE ACCESS Facilitating Career Development Instructor Manual, Revised 4th Edition
An Instructional Program for Career Services Providers and Other Career Development Providers
Author/Editor: A. Lisa Jordan, Janet N. Marinaccio
Publisher:
NCDA
Year:
2020
Individual Orders ONLY. Order must be made by user to set up online access. Allow 3 days for processing order. A link to the individual email address to secured site will be given by email/receipt for online access. Access is for 6 months from date of purchase. For assistance, please contact, nscrimsher@ncda.org.
The NCDA Facilitating Career Development Training is a 120-hour instructional program designed for individuals who assist others with career development. The training has value for both front-line personnel and program administrators in various settings who provide career development services. The newest edition includes updated content, references, resources, and web links.
PLEASE NOTE: Instructors using this curriculum must attend an NCDA-approved Instructor Training Workshop and must be listed on the NCDA Instructor Registry. For more information visit the website at www.ncda.org or contact mpowell@ncda.org. The Instructor's Package contains one Instructor Manual, which includes student materials, including the 5 new chapters.
Looking for the print version?
Keywords:
Category: Career Development Theory and Models
Category: Individual/Group Counseling and Facilitation Skills
Category: Assessment
Category: Career Information Resources/Curriculum/Activities
Category: Program Planning/Promotion/Management/Implementation
Category: Specific Populations
Category: Ethical/Legal Issues
Category: Technology
Category: Career Planning and Job Seeking Resources
Work Settings: K-12
Work Settings: Post Secondary
Work Settings: Non-Profit
Work Settings: Government
Work Settings: Business and Industry
Work Settings: Independent/Private Practice
Stock#: 20217E Mfr#: ISBN: 978-1885333-56-8
Featured Product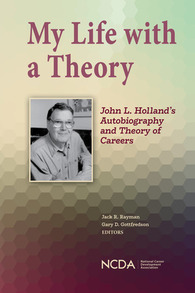 John L. Holland's Autobiography and Theory of Careers
In 1959, John L. Holland introduced a theory of vocational choices involving personality typology (widely known in the career development field as the Holland Code, or RIASEC). Included with this previously unpublished autobiography are book chapters, journal articles and other original source material that will enhance the reader's understanding of both the theory and the scientist. (Rayman & Gottfredson, 2020)
On sale for $55.00 thru January 31, 2024 (shipping/handling not included).
Shop the NCDA Career Resource Store now!
---

Learning Outcomes Assessment Step-by-Step - $10

Career Development for Transitioning Veterans - $15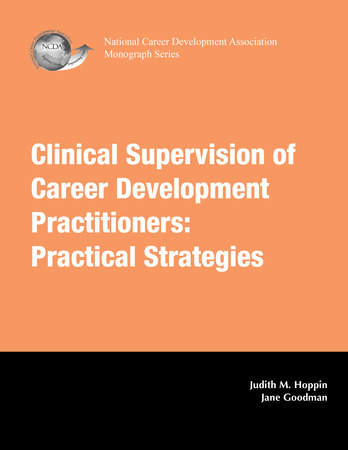 Clinical Supervision of Career Development Practitioners - $15
Shop the

Career Resource Store

for both print and ebooks. Shipping/handling not included. Sale ends November 30, 2023.