Details


Larger Image
Career Education: History and Future
Author/Editor: Kenneth B. Hoyt
Year:
2005
Dr. Hoyt will share his thoughts and dreams and those of his colleagues from the 1970s and '80s who laid the foundation and fought the fight to infuse career concepts into schools, businesses and communities. It is a dream that continues, and the author shares his hopes and plans for the restoration of education and work as a national priority. It is a book for every career development professional to discover where we have been and to see where we must go.
Read a Book Review in the NCDA web magazine Career Convergence.

Career Education - Introduction (pdf 409 kb)
Career Education - Foreword (pdf 423 kb)
Keywords:
Categories:
Career Development Theory and Models
Career Information Resources/Curriculum/Activities
Career Planning and Job Seeking Resources
Program Planning/Promotion/Management/Implementation
Research/Evaluation
Supervision
Work Settings:
Governmental
K-12 and Parents
Non-Profit


Stock#: 911 Mfr#: ISBN: 978-1-885333-12-4
Featured Product
A Case Study Approach to Ethics in Career Development, 2nd Edition (Makela & Perlus, 2017)

Only $20 for the print or ebook (PDF).
Sale ends August 31, 2022. Shipping/handling not included.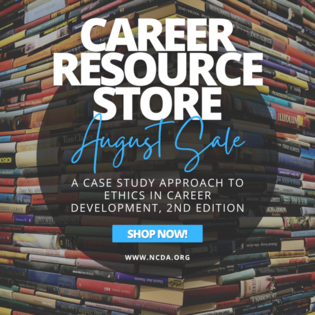 ---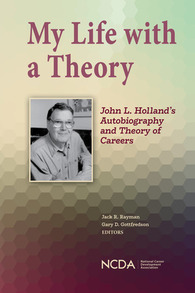 John L. Holland's Autobiography and Theory of Careers
In 1959, John L. Holland introduced a theory of vocational choices involving personality typology (widely known in the career development field as the Holland Code, or RIASEC). Included with this previously unpublished autobiography are book chapters, journal articles and other original source material that will enhance the reader's understanding of both the theory and the scientist. (Rayman & Gottfredson, 2020)
On sale for $55.00 thru July 31, 2022 (shipping/handling not included).
Shop the NCDA Career Resource Store now!