Details


Larger Image
Employer Relations and Recruitment:
An Essential Part of Postsecondary Career Services
Author/Editor: Myrna P. Hoover, Janet G. Lenz, and Jeff Garis
Year:
2013
This monograph is intended for any career services provider seeking a guide for developing employer relations and recruitment services at a postsecondary institution. It serves to inform readers about the changing meaning of "placement" over the years and the role it currently plays in career services. It describes procedures, policies, staffing, technology, evaluation methods, and trends associated with employer relations and recruitment programs based in higher education settings. The monograph, while rich with detailed information, also provides a framework that invites career services staff to employ a "relationship based" approach to providing effective career services to students and employers that can be generalized to a diverse range of educational institutions.
Myrna P. Hoover, Janet G. Lenz, and Jeff Garis
Click here to view the Employer Relations monograph Table of Contents.
Read a book review in Career Convergence
Looking for the ebook (PDF)?
Keywords:
Category
Work Settings
Program Planning/Promotion/Management/Implementation
Specific Populations
Ethical/Legal Issues
Evaluation
Technology
Career Planning and Job Seeking Resources
Stock#: 954 Mfr#: 954
Publications
Featured Product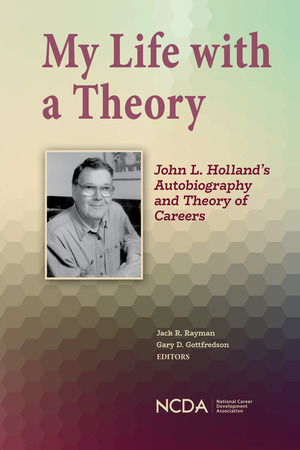 My Life with a Theory: John L. Holland's Autobiography and Theory of Careers
In 1959, John L. Holland introduced a theory of vocational choices involving personality typology (widely known in the career development field as the Holland Code, or RIASEC). Included with this previously unpublished autobiography are book chapters, journal articles and other original source material that will enhance the reader's understanding of both the theory and the scientist. Jack R. Rayman & Gary D. Gottfredson, Editors (2020).
Get this NEW book at the Introductory Sale Price of $55 (members) and $60 (non-members) thru July 31, 2020. Shop the NCDA Career Resource Store now!
Monthly Specials
Introductory Sale Price Available Only this Month!
---
Read More!
Many of our products include links to Book Reviews or Excerpts, which are also archived in our Career Convergence web magazine.