11/03/2022
Proclamation of National Career Development Month by States and Cities
The entire field of career development is celebrating our month! Governors and mayors are announcing proclamations and making history. Read a few below, watch for more announcements, and add your state's proclamation or celebration by leaving a comment below.
---
"By virtue of the authority vested by the Constitution of Virginia in the Governor of the Commonwealth of Virginia, there is hereby officially recognized: Career Development Month."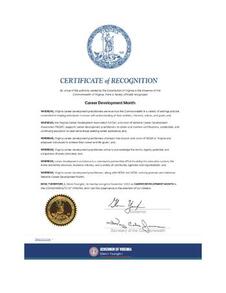 ---
Hello NCDA,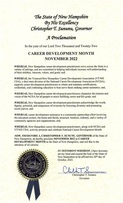 Happy National Career Development Month!

I am happy to say that VT/NH CDA received proclamations for both Vermont and New Hampshire from Governor Scott of VT and Governor Sununu of NH recognizing November as National Career Development Month. These proclamations are the first of their kind in our area!

History has been made and I would like to thank you and all at NCDA who helped us with this process!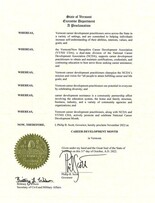 Respectfully,
Angela Bourassa, Past President (2018-2021) VT/ NH Career Development Association
---
Mayor Bowser is declaring November Career Development Month in DC.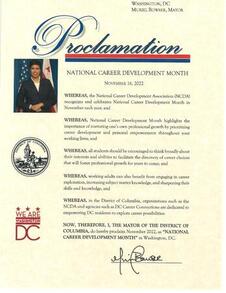 ---
On Friday, November 11, 2022, Diana Bailey (chair of the NCDA Government Relations Committee) and Shelley White were in Virginia to present "Career Development Advocacy at the Federal, State and Local Level" as part of the National Career Development Month celebration!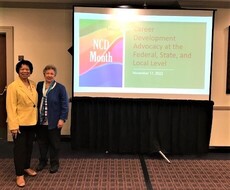 ---
North Carolina's Governor, Roy Cooper, proclaimed November as National Career Development Month and November 16, 2022 Career Development Coordinator Day!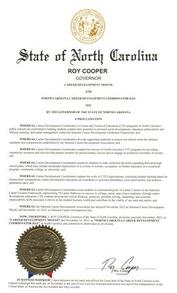 ---