Feature Article
03/01/2015
By Paula Brand
Life-long learning is an essential habit for successfully managing a career. This is true not only for clients but also for career professionals. Earning certifications can be a valuable way to continue learning. Read more to understand important aspects to consider when choosing a certification program.
Complete Article >
View all Feature Articles
K-12
03/01/2015
By Debra Myton
Financial aid planning is a vital aspect of student college readiness. School Counselors need not be experts on financial aid, but they need to know basic information about financial aid in order to guide students and parents through the financial aid process. This article provides information associated with the overall financial aid planning to assist school counselors in simplifying the process for students and their families.
Complete Article >
View all K-12 articles
Post-Secondary
03/01/2015
By David Dietrich
Career counseling is one of the eight common core curricular areas outlined by the Council for Accreditation of Counseling and Related Programs (CACREP). Despite this stated importance within the discipline, counseling programs often treat career counseling as an afterthought. This article outlines some basic strategies to overcome this tendency, and to increase student interest in career counseling.
Complete Article >
View all Post-Secondary articles
Non-Profit
03/01/2015
By George Valentine
Are your clients facing roadblocks? Job searchers facing challenges to employment may need the HERO Method -- a bridge to see themselves, the employer and the job hunt itself differently.
Complete Article >
View all Non-Profit articles
Independent
03/01/2015
By Beverly Baskin
Counseling as a business: How continuing education, dual certifications, and an entrepreneurial spirit led to an expanding private practice with several employees.
Complete Article >
View all Independent articles
Organizations
03/01/2015
By Selena Rezvani
Competency assessment is a critically important, and yet often overlooked tool for career development practitioners who work with professionals employed inside organizations. This article examines the under-leveraged advantages of competency assessment for individuals and its use as an effective career management tool with benefits that can help individuals in their short- and long-term career development efforts. [Ed. Note: due to the importance of competencies, this 2009 article is being re-run now.]
Complete Article >
View all Organizations articles
Government
03/01/2015
By Heather Robertson
Military members were surveyed regarding their experience transitioning to civilian employment, life satisfaction and demographic features. Specifically midlife veterans (n=136) and college student veterans (n=141) were surveyed. Findings include a discussion of group differences and transition variables. Implications for career practitioners working with veterans are addressed.
Complete Article >
View all Government articles
Counselor Educators & Researchers
02/01/2015
Book Review By Melanie Reinersman
Whether conscious or unconscious, values are a "powerful motivator of human behavior" (p. 245). Using this book, anyone in the field of career development should feel encouraged and empowered to undertake a thorough exploration of the concept of values.
Complete Article >
View all Counselor Educators & Researchers
Special Columns
03/01/2015
Book Review by Peter McIlveen
The Oxford Handbook of the Psychology of Working
is a magnificent resource for career development counselors and specialists. Professor David Blustein and his colleagues have produced an opus so rich in deep thinking that it will leave readers informed and transformed.
Complete Article >
View all Special Columns
NCDA News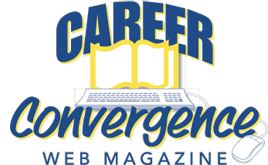 In this section
Search Archives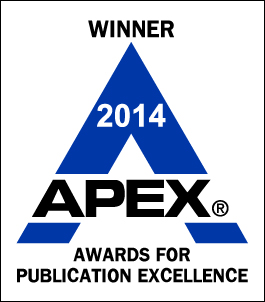 Tech Tips
Provided by the NCDA Technology Committee, these technical tips are short lessons on some of the newest technology tools, trends, and apps, and how they can be used by career practitioners in a variety of contexts. Read newest tip here each month or View More now.
Shrink Your Links with a URL Shortener
If you have ever wanted to provide a URL (a.k.a. web link) in a handout or slide presentation, or even over the phone, you know that long links can be challenging to share. Free link shortening tools, such as TinyURL, Google's URL Shortener, and Bitly all allow you to copy/paste a longer link into a text box, and with one click create a much shorter version that you can then copy/paste into a document, email message, slide, or other format. Take a look at the following example using TinyURL: access this Google Drive folder
https://drive.google.com/folderview?id=0B8bAiOF7GgJyNUJCVk9nNUFLYm8&usp=drive_web
with
http://tinyurl.com/ncdatoolkit
Some shortening tools include additional features, such as creating a custom link and tracking how many times your short link was clicked.
Tip Provided by Dr. Melissa A. Venable, melissa.a.venable@gmail.com
View More >