Feature Article
04/01/2014
By Marie S. Hammond
Choosing a career identity is often a surprisingly complex process, and it takes time to complete. Career professionals can help clients move effectively through this process by becoming aware of how people change as well as being mindful that individuals may be at different stages of readiness to change.
Complete Article >
View all Feature Articles
K-12
04/01/2014
By Manesseh Moore
Though school counselors want students to realize that high school's purpose is preparation for their future, many schools lack a structure to allow counselors to emphasize this fact regularly. These practical steps can be used to help students see high school as a stepping stone instead of a hurdle.
Complete Article >
View all K-12 articles
Post-Secondary
04/01/2014
By Mary-Catherine McClain
Approximately 9 million college students participate in fraternities and sororities, yet minimal research has examined the career development of its members. The current article briefly presents research findings from a study of 436 participants. Key benefits related to career development are discussed and implications for career professionals are addressed.
Complete Article >
View all Post-Secondary articles
Non-Profit
04/01/2014
By Adrienne Hagen
Walk into a building lined with computers on a Saturday morning and one would never expect to see a room full of 18 high school students and staff not give the computers a second glance as they play a game requiring them to make their most intense ninja scream. As it ends, they laugh joyfully and move into small groups to discuss life after high school.
Complete Article >
View all Non-Profit articles
Independent
04/01/2014
By Mary E. Ghilani
This article is the second in a two-part series focusing on retirement career counseling. Today's retirees are healthier, living longer, and more active than their predecessors. Some will continue to work for financial reasons, while others will choose to work part-time, volunteer, or start their own business in order to stay active and productive. For many retirees, retirement is an opportunity to learn or do something new. With a little creativity, the options for retirees are limited only by their imagination.
Complete Article >
View all Independent articles
Organizations
04/01/2014
Book Review by Bryan Lubic
This innovative career development resource helps people to create a compelling and adaptable career vision by applying a unique business planning method and following a series of well-developed exercises to draw a "personal business model." Highly recommended for anyone interested in visual models and/or applying business concepts to career planning.
Complete Article >
View all Organizations articles
Government
04/01/2014
By Sarah Minnis
Why are so many veterans unemployed? Who wouldn't want to hire bright, capable individuals with leadership experience and the ability to make thoughtful decisions? What is it like to be a veteran preparing for graduation from higher education and thinking about a civilian career? This article explores research on student veterans' career transitions and identifies higher education best practices to support student veterans.
Complete Article >
View all Government articles
Special Columns
04/01/2014
By Alexandra White
With a simple two-part technique, help clients seeking a career change to distill their work experience into a meaningful "story" to align it to a new position, even one in a new industry. Part 1 helps client mine their past experience to align it with the job skills a company is seeking, while Part 2 helps clients practice storytelling through a mock interview.
Complete Article >
View all Special Columns
NCDA News
04/01/2014
By Lisa Severy
NCDA invites you to join us in Long Beach, California, June 19-21, 2014. Our conference theme is "Charting the Course for Our Second Century". Pre-registation discounts end April 28, so please join us now!
Complete Article >
View all NCDA News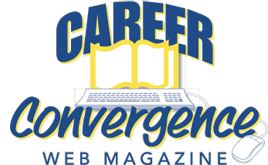 In this section
Search Archives
Tech Tips
Provided by the NCDA Technology Committee, these technical tips are short lessons on some of the newest technology tools, trends, and apps, and how they can be used by career practitioners in a variety of contexts. Read newest tip here each month or View More now.
Sending Large Files for Free
Career development practitioners occasionally want to send large files via email, such as sharing conference presentation handouts with participants, editing documents with colleagues, and job search instructions to students. Most email programs limit the size of the file that can be attached. Instead of emailing a large file, you can zip it (i.e., compress it) with a free program such as Zip Central. The person receiving a zip file needs to download Zip Central of a similar application to "unzip" and access the contents.
There are also free web-based tools, including File Dropper and Transfer Big Files . Register for an account and then upload your large files. Your recipients can download the files to their computers using the link provided.
Tip Provided by Dr. Janet Wall, careerfacilitator@janetwall.net
View More >