Feature Article
05/01/2015
By Nona Haller and Melody Kruzic
By leveraging best practices and lessons learned by an online-only career development team, practitioners can reimagine current delivery methods to fit with their goals of making programming and advising more accessible and effective through technology.
Complete Article >
View all Feature Articles
K-12
05/01/2015
By John E. Long
Gary Howard, author of We Can't Teach What We Don't Know, contends that in our classrooms, there is a striking disconnect between White teachers and a diverse student body. A compelling need exists to prepare an educational work force of predominantly White teachers to effectively teach to a diverse student population. Topics discussed certainly span career development in the school setting.
Complete Article >
View all K-12 articles
Post-Secondary
05/01/2015
By Aya El-Mir
One thing that most young college students can agree on is their fascination with fast food. A popular Western fast food restaurant in Beirut, Lebanon is ROADSTER. When speaking with a group of college sophomores, I capitalized on this passion to introduce them to the importance of career planning.
Complete Article >
View all Post-Secondary articles
Non-Profit
05/01/2015
By Robert White
Effective time management can be difficult for many career counselors who freely give of their time and resources in order to help others. If you fall into this category, this helpful article provides a variety of tips and strategies for improving time management skills and increasing productivity. [Ed. Note: This article was originally published in Career Convergence in 2010 and is being re-run due to its value today.]
Complete Article >
View all Non-Profit articles
Independent Practice
05/01/2015
By Mary Konow
Establishing your own career services practice can be challenging, but with creativity and a few key partnerships, it can grow as you serve your clientele.
Complete Article >
View all Independent articles
Government
05/01/2015
By David W. Edwards, Sr.
Establishing a Veterans Center on a college campus is vital to successfully attracting veteran and military students in attending that university. Four essential elements of the center include 1) the university makes it a priority; 2) the staff are committed to serving these students; 3) the VA Work Study program is utilized; and 4) constant communication between the center and the veterans.
Complete Article >
View all Government articles
Counselor Educators & Researchers
05/01/2015
Jenny Bell Martin and Debbie Corso De Marco
Dialectical Behavior Therapy (DBT) is a set of skills designed to help those with emotion dysregulation issues better manage emotional intensity and lability, and is now being used much more widely among young adults, including for career development. Implications for career counseling are presented.
Complete Article >
View all Counselor Educators & Researchers
Special Columns
05/01/2015
By Xue Lee
When it comes to individual career development in today's busy world, sometimes it can be easy to lose sight of one's ultimate career and professional goals and instead focus too heavily on organization objectives. Learning from other successful leaders who are well accomplished in their careers can inspire and motivate us to take charge of our own career development. Included are eight career game changer tips to stimulate reflection and action.
Complete Article >
View all Special Columns
NCDA News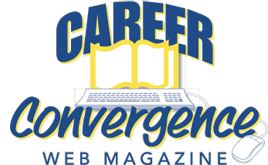 In this section
Search Archives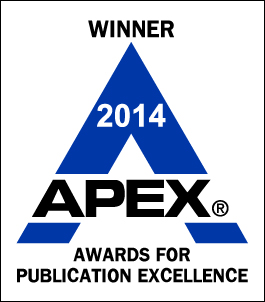 Tech Tips
Provided by the NCDA Technology Committee, these technical tips are short lessons on some of the newest technology tools, trends, and apps, and how they can be used by career practitioners in a variety of contexts. Read newest tip here each month or View More now.
Multiple Monitors Can Help
Colleagues often ask about my office workstation, which has two monitors: one rotated in portrait (vertical) orientation and a second in landscape (horizontal) orientation. While studies are mixed on the impact multiple monitors have on work productivity, I find my workstation supports a more natural, paper-like work style. The configuration allows easy side-by-side comparison of documents and screens (i.e. resume, job announcement, LinkedIn profile), and decreases scrolling. Most operating systems (e.g., Windows, OS) support multiple monitors if the computer has multiple video outputs or ports. Monitors that "pivot" from landscape to portrait can be purchased new and some preexisting monitors can be modified to fit an after-market stand that allows rotation. Read more about the benefits of multiple monitors and how to set them up.
Tip provided by: Darrin L. Carr, PhD HSPP, dlcarr@iupuc.edu
View More >