Feature Article
08/01/2015
By Melanie Adams and Jennifer Blythe
Career classes are great platforms for delivering professional development information to a larger student audience; however, measuring effectiveness can be tricky. At Florida Atlantic University, the Career Development Center piloted a formative assessment survey to better execute timely career intervention in their Career & Life Planning courses.
Complete Article >
View all Feature Articles
K-12
08/01/2015
By Jon Olson
Career opportunities in construction are booming yet educational opportunities in construction trades are dwindling. Career counseling efforts are focused towards college readiness and in many cases to the exclusion of non-college bound disciplines. This article provides school and career services professionals with information for expanding career opportunities for students in the construction industries.
Complete Article >
View all K-12 articles
Post-Secondary
08/01/2015
By Payton J. Jones
Many career professionals are called upon to teach. However, the personal nature of career counseling is often lost in a sizable classroom. Teachers can best adapt by encouraging personal interaction, emphasizing real-world experience, and empowering students.
Complete Article >
View all Post-Secondary articles
Non-Profit
08/01/2015
By Brandon L. Beck
Providing career counseling to transgender and gender non-binary clients provides unique opportunities. In this article, a few important questions to consider when working with this population along with some key tips and resources for career development are provided.
Complete Article >
View all Non-Profit articles
Independent Practice
08/01/2015
By Ellen Supple
Why do we attend conferences? In addition to the ability to earn valuable, required CEUs, we seek collegial support and rapport. Our challenges seem bigger when we face them individually – conferences reinforce that we are not alone.
Complete Article >
View all Independent articles
Organizations
08/01/2015
By Jennifer Bradley
The globalization of work has important implications for career service providers. Employees who move for work are a diverse group. This article discusses their evolving needs and the implications for career practitioners.
Complete Article >
View all Organizations articles
Government
08/01/2015
By Eraina Schauss
Unlike many positions in the private sector, the federal government has a very specific and lengthy process it uses to screen and identify potential hires. Career services practitioners can share these steps and tips with clients so as to achieve a fruitful federal career.
Complete Article >
View all Government articles
Counselor Educators & Researchers
08/01/2015
By Leann Wyrick Morgan
Counselor educators are always looking for ways to draw graduate students in career development courses toward integration of theory and practice. Through this community partnership, students were able to provide essential career counseling interventions to secondary students at-risk of school failure and career underachievement, while increasing their interest in career development.
Complete Article >
View all Counselor Educators & Researchers
Special Columns
08/01/2015
By Mason Murphy
LinkedIn is a powerful online resource that can connect both candidates and employers to global career development opportunities. There are eight aspects when developing a profile and connecting with other professionals to keep in mind. Career development professionals should utilize LinkedIn to heighten their own careers.
Complete Article >
View all Special Columns
NCDA News
08/01/2015
By Lourdes Rivera
Promoting Career Counseling in K-12 Schools is a goal of NCDA and a new partnership arising from the recent conference.
Complete Article >
View all NCDA News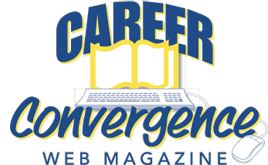 In this section
Search Archives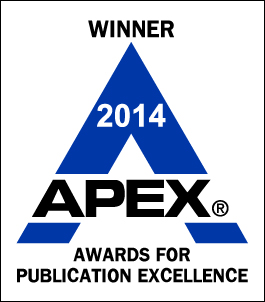 Tech Tips
Provided by the NCDA Technology Committee, these technical tips are short lessons on some of the newest technology tools, trends, and apps, and how they can be used by career practitioners in a variety of contexts. Read newest tip here each month or View More now.
Job Application Kiosks
While applying for a job at an in-store computer kiosk may seem convenient, students and clients should know what to expect before they begin the process. Most organizations ask for general work history information, but skills and personality questionnaires are also often part of the formal application. Check company websites for tips that help applicants prepare their materials in advance. Publix, for example, provides a Time Saver worksheet, noting that the kiosk application takes around 45 minutes to complete and needs to be updated every 30 days.
Tip Provided by Dr. Melissa A. Venable, melissa.a.venable@gmail.com
View More >