Feature Article
03/01/2014
By Edward Anthony Colozzi
The traditional way most people view career worldwide relates to paid work. This narrow focus dilutes efforts to make effective, sustaining interventions in peoples' lives. Our profession's continuous interpretation of career to the public at-large remains an inadequate representation of the reality that most humans experience throughout their life journey. Let us all now share a compelling imperative to express care and release the magnificent energy potential we each have within.
Complete Article >
View all Feature Articles
K-12
03/01/2014
By Clare Garman
This article calls attention to the problem of working with students who appear to have unrealistic career or post-secondary school goals based on their current school performance, grades and SAT scores. Simple strategies, interventions and insights are offered as well as resources for additional information.
Complete Article >
View all K-12 articles
Post-Secondary
03/01/2014
By Toni-Anne Nhotsoubanh
Many students enter college work-study jobs with the mindset of making money, but so much more can be learned from this valuable experience. We re-examined how the Career and Transfer Center manages work-study assignments and transformed this job referral program to infuse career development activities.
Complete Article >
View all Post-Secondary articles
Non-Profit
03/01/2014
by Chris Hogg
Quite often, being successful in helping homeless people find meaningful work and start (or re-start) careers is as much about the counselor as it is about the client. [Eds. Note: This article from March 2006, is being re-run, in light of the value and timelessness of the message.]
Complete Article >
View all Non-Profit articles
Independent
03/01/2014
By Mary E. Ghilani
This article is the first in a two-part series focusing on retirement career counseling. The transition from work to retirement can be very challenging if steps are not taken to replace the lack of structure, social contact, purpose, and meaning that work once provided. This article provides a list of questions that career counselors and coaches can use to help their clients make appropriate plans about their retirement.
Complete Article >
View all Independent articles
Organizations
03/01/2014
Book Review by Bryan Lubic
This book provides an inspired, clear, and compelling case and framework for incorporating coaching conversations into the foundation for positive organizational change and employee development.
Complete Article >
View all Organizations articles
Government
03/01/2014
By E. Niel Carey and Matt Kent
This article provides an overview of the work and current status of the NCDA Government Relations Committee, including the support provided by its new legislative consultant, LobbyIt.com
Complete Article >
View all Government articles
Special Columns
03/01/2014
Book Review by Shengli Dong & Alia Warner
A counselor educator and a graduate student review and comment on one of NCDA's newest publications. Read about the strengths of this comprehensive document and learn why the authors recommend this updated edition for counseling students and seasoned practitioners alike.
Complete Article >
View all Special Columns
NCDA News
03/01/2014
Spring 2014 Webinar sponsored by NCDA
Professionals who focus their work on career development and facilitation will want to participate in this three-part NCDA webinar series to be held March / April of 2014. A duo of career counselors will lead this interactive, high energy, informative series designed to engage counselors in the review and upgrade of latest information about the forces changing the global economy and what it requires of workers today!
Complete Article >
View all NCDA News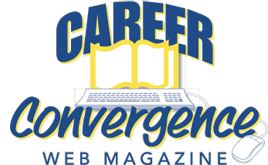 In this section
Search Archives
Tech Tips
Provided by the NCDA Technology Committee, these technical tips are short lessons on some of the newest technology tools, trends, and apps, and how they can be used by career practitioners in a variety of contexts. Read newest tip here each month or View More now.
Using Screenshots to Enhance Your Work
If you want to add pizzazz to your PowerPoint slides or documents, adding a screenshot — a picture of something from a website or on your computer — can be very useful. It's easy to copy your whole screen, but many times that's not what you want. Check out JING. Using this free program you can "snip" any portion of your screen that you want, and then add text, highlight different parts of the "picture," and insert it into your file. This program can also help you record a screencast, or video of your screen and cursor movement.
Tip Provided by Dr. Janet Wall, careerfacilitator@janetwall.net
View More >