Feature Article
10/01/2014
By Dinorah Meyer
Managing competing demands and conflicting identities of breadwinner and family caregiver can be overwhelming for working parents. This article describes a multi-layered model to help individuals examine their priorities and identify pressures influencing their decisions, and thus take steps toward gaining a renewed sense of ownership over their lives.
Complete Article >
View all Feature Articles
K-12
10/01/2014
By Guy D. Alba
Career counselors and administrators are often overwhelmed and frustrated with their lack of sufficient resources. School budgets are strained to the limits. Embracing the diverse elements of the business world offers best hope for relief. Local businesses and organizations are great resources for school districts and career counselors. Business partners share career-related expertise in multiple ways and provide real-life opportunities and examples of meaningful work.
Complete Article >
View all K-12 articles
Post-Secondary
10/01/2014
By Dori Peleg Mazor
While most of today's college students have used email since a very young age, they are often unfamiliar with the conventions of professional email use. Career development practitioners can help by providing explicit instruction about tone, professionalism, word choice, and clarity. Instruction comes alive when students are given the opportunity to write and critique messages addressing common workplace scenarios and to discuss situations in which face-to-face communication is preferable.
Complete Article >
View all Post-Secondary articles
Non-Profit
10/01/2014
By Roberta Martone Pavia
FIRST was founded in 1989 to inspire young people's interest and participation in science and technology. The not-for-profit public charity designs accessible, innovative programs that motivate young people to pursue education and career opportunities in STEM, while building self-confidence, knowledge, and life skills.
Complete Article >
View all Non-Profit articles
Independent
10/01/2014
By Ron Elsdon
Nontraditional careers, tailored to individual needs and based on more than one source of income, are increasingly attractive. Changing internal perspectives or disruptive external events may prompt exploration of such a path. Here we explore the why, when and how of a nontraditional career path for our clients and ourselves.
Complete Article >
View all Independent articles
Organizations
10/01/2014
By Steve Knight
Although individual workers inside organizations know that career development is mostly a "do-it-yourself" activity these days, smart companies understand the value of supporting employee career development for increased productivity, retention and employee satisfaction. [Eds. Note: This article originally appeared in Career Convergence in 2010. Because of the value of this article, it is being reprinted now.]
Complete Article >
View all Organizations articles
Government
10/01/2014
By Kathryn Troutman and Lisa Andrews
This article explores how career development practitioners can help student veterans, by reaching out to them very early in their higher-education experience, and guiding them to a wise choice of college major or vocational program.
Complete Article >
View all Government articles
Counselor Educators & Researchers
10/01/2014
Book Review by Marc Verhoeve
This text effectively provides the answer to the career practitioner's questions: "How did we get here?" and "Where are we going?" While this book is an overview of the history and issues in career development in the Canada, it is a must-read for all active career practitioners and students.
Complete Article >
View all Counselor Educators & Researchers
Special Columns
10/01/2014
By Nancy J. Miller
If you knew that practicing a healthy lifestyle would improve your chances of getting a job, help you work better, and increase your career success, would you exercise and eat more vegetables? A healthy lifestyle is an important part of successful career development.
Complete Article >
View all Special Columns
NCDA News
10/01/2014
By Alicia Kirkpatrick
Ethics and Assessment - two separate webinars and two hot topics! If you work in career services, you should participate in both of these upcoming webinars from NCDA.
Complete Article >
View all NCDA News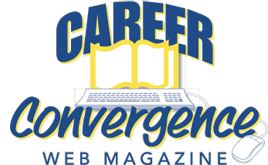 In this section
Search Archives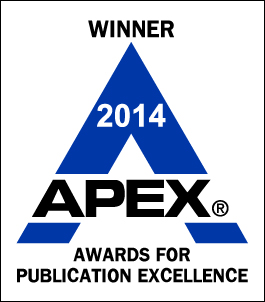 Tech Tips
Provided by the NCDA Technology Committee, these technical tips are short lessons on some of the newest technology tools, trends, and apps, and how they can be used by career practitioners in a variety of contexts. Read newest tip here each month or View More now.
Job Application Kiosks
While applying for a job at an in-store computer kiosk may seem convenient, students and clients should know what to expect before they begin the process. Most organizations ask for general work history information, but skills and personality questionnaires are also often part of the formal application. Check company websites for tips that help applicants prepare their materials in advance. Publix, for example, provides a Time Saver worksheet, noting that the kiosk application takes around 45 minutes to complete and needs to be updated every 30 days.
Tip Provided by Dr. Melissa A. Venable, melissa.a.venable@gmail.com
View More >